2018 Honda Crossovers Overview
Reading through any 2018 Honda Crossovers Overviews, you have a lot to choose from. Crossover SUVs have become highly popular in North America as of late, with some smaller crossovers even outpacing sedans in the market. Why are they so popular? There are many reasons?


"Crossovers offer the best of both worlds: more versatility and off-road capability while maintaining a car-like ride and economy."
2018 Honda Crossover Selection


A crossover SUV has one big difference from traditional SUVs of old: rather than being two pieces—a body and a frame—that are joined together, a crossover is built in a single piece, called "unibody" construction. This is closer to what most cars (such as wagons, hatchbacks, and sedans) are built on. However, a crossover SUV has higher ride height, higher ground clearance, and more capability than any of these other unibody vehicles. SUVs typically can haul and tow more, as well, though not nearly as much as full-size SUVs.

The result is that crossover SUVs offer the best of both worlds: they give more versatility and a bit of off-road capability (though you typically don't want to go rock-crawling in a crossover), while also maintaining a car-like ride and fuel economy. Crossovers have become the go-to family vehicle, offering more engaging performance than one would expect from minivans. 2018 Honda Crossovers Overviews have a wide range of excellent crossover models to appreciate. Whether you're getting a vehicle for your family or are going solo but want more versatility, there's no doubt a Honda crossover for you this year.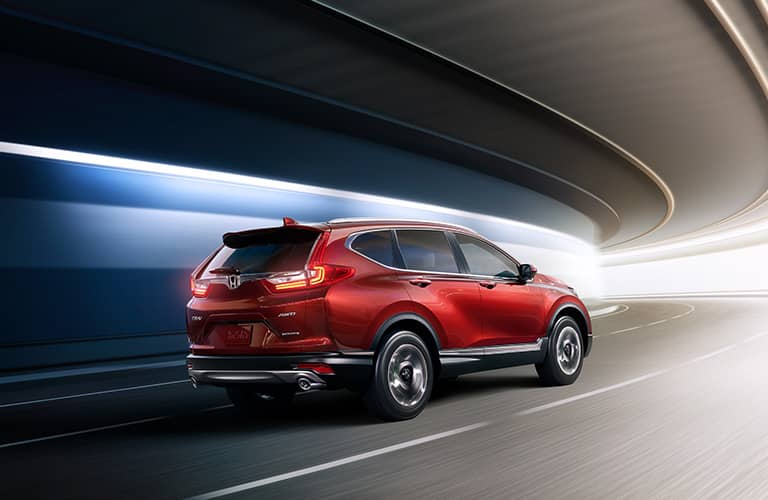 Versatility and economy combine in 2018 Honda crossovers like the CR-V.
2018 Honda Crossover Versatility Overview


The 2018 CR-V is Honda's compact crossover, and one of the most popular in its class. With a high-quality interior, an even larger cargo area, excellent crash test scores, an eager engine, and plenty of options, this is the go-to crossover that works for either a small family or a single person. The Honda CR-V can hold up to 39.2 cubic feet behind the back seat and can increase that to 75.8 cubic feet with the second row folded.


The standard 2018 Honda CR-V includes a four-speaker stereo with Bluetooth and USB connectivity, with a 5-inch audio display screen. Optional features include dual-zone automatic climate control, a six-speaker upgrade to the stereo system (as well as upgrades to an eight-speaker or a nine-speaker premium audio system), a seven-inch touch screen infotainment system, connectivity for Apple CarPlay, Android Auto, Navigation, and more.


The 2018 Honda CR-V is powered by a standard 2.4 liter four-cylinder engine that puts out 184-horsepower and 180 lb-ft of torque; if you step up to the higher trim levels you'll get a turbocharged 1.5 liter four-cylinder with 190-horsepower and 179 lb-ft of torque; both come with a CVT.


2018 Honda Crossover Design Options


The smallest you'll find in 2018 Honda Crossovers Overviews, the 2018 Honda HR-V is considered a subcompact crossover SUV. Built on the same platform as Honda's tiny Fit, the HR-V comes with a versatile cargo area, a rear seat that can accommodate even tall adults, and a reliable performance history. Its seats not only fold down, but can also flip up, allowing for taller objects such as bicycles and televisions to slide into the cabin. With seats folded, the HR-V can accommodate up to 58.8 cubic feet of space.

The 2018 Honda HR-V uses a 141-horsepower engine with an available CVT, which is plenty of available power to move it around both city and highway. In fact, the city is probably one of the best homes for the 2018 Honda HR-V.



2018 Honda Crossover Utility Features


If you're browsing through 2018 Honda Crossovers Overviews looking for something a little more versatile, like something more suited to a family but not quite a minivan, then the 2018 Honda Pilot will be a great option for you. With a cavernous interior that can accommodate seven or eight passengers plus plenty of cargo, many features and amenities that include a rear seat entertainment system, and a powerful V6 engine, the Honda Pilot can handle all the most important demands.

The 2018 Honda Pilot accommodates 17 cubic feet behind the third row; 47 with the third row folded; and an impressive 81 cubic feet with both second and third rows folded. Interior cubbies can handle as many smaller items as you need, as well.

Going through 2018 Honda Crossovers Overviews will give you a wide spread of high-quality vehicles, that all have that Honda-brand excellence in common. Whether you need something that can handle driving around a city while also accommodating more of your life, or something that can handle an entire family, Honda crossovers offer versatility, reliability, and excellent performance. Get in touch with Honda of Bellingham for more information on financing a 2018 Honda vehicle.


© Copyright Content Motive, 2018.
All Rights Reserved. | Quality dealer content by Content Motive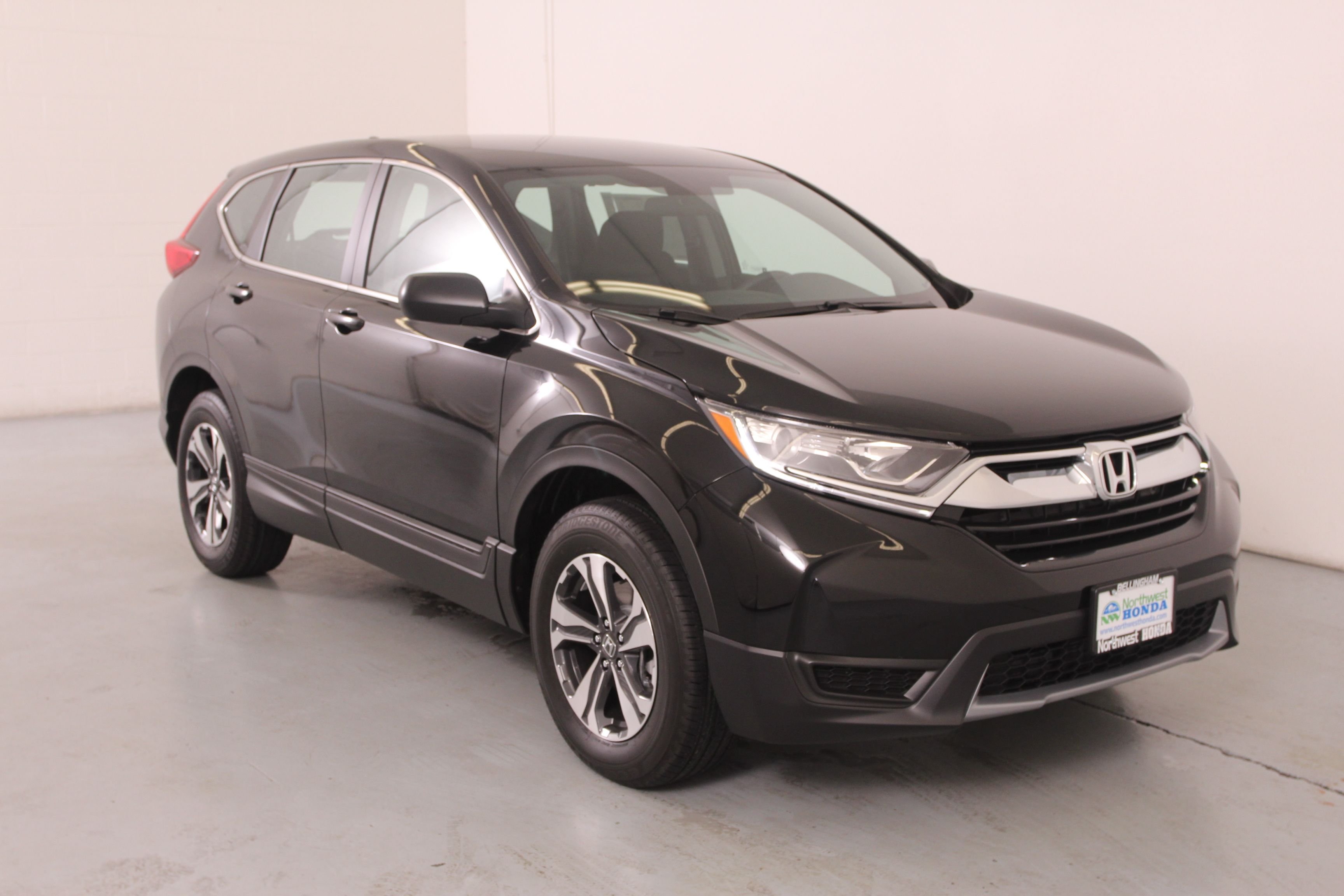 2018 Honda crossovers are designed for convenience with style, like with the CR-V.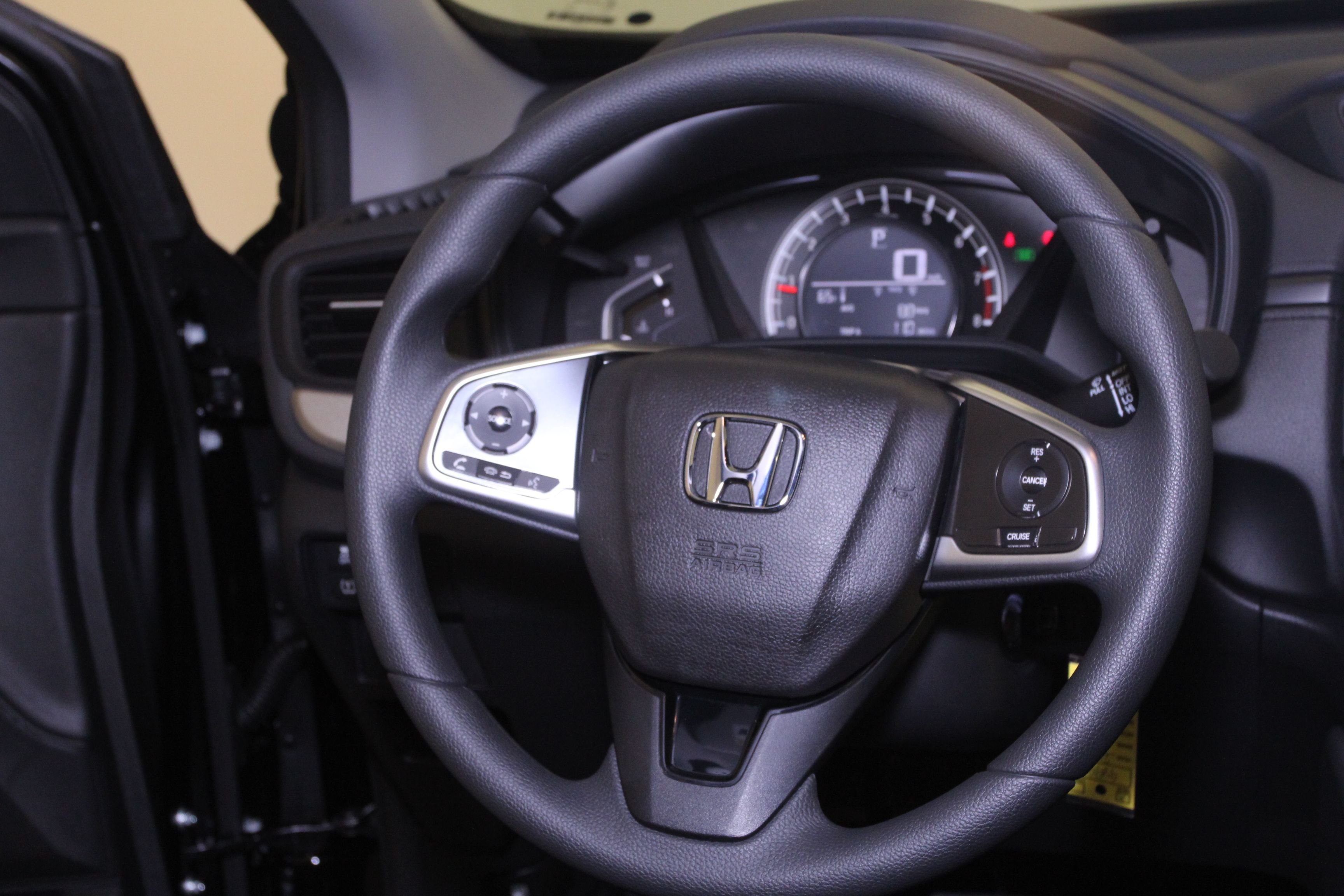 Models of 2018 Honda crossovers like the CR-V come complete with a host of technologies.