2017 Honda Civic Coupe Model Information
If you are looking for 2017 Honda Civic Coupe Model Information, then you have come to the right place. Not only can we provide you with the information you are looking for but get you in the driver seat of your favorite trim as well. The 2017 Honda Civic comes with multiple trims, including several which come with a turbocharged engine, meaning that if you are looking for something that is fast and fuel efficient, then you chose the right car.


Engine: 1.5L four-cylinder
Horsepower: 174hp
Torque: 162 lb-ft
Transmission: automatic
Drivetrain: Front-wheel drive
Trims of the 2017 Honda Civic Coupe

There is a total of five trims available when looking at 2017 Honda Civic Coupe Model Information. Aside from the engine choice, you are entitled to a range of luxury and mechanical features which will make the 2017 Honda Civic more suited to your lifestyle. What you will find under the hood of all models is a compact but sophisticated In-Line four-cylinder engine. Honda has long been an icon of fuel efficiency, and they are still among the lead if saving money on fuel costs is your main goal. For those of you who need to have the extra power, the EX-T, EX-L, and Touring models all come with turbocharged engines, which gives those models an additional 16.5 psi of boost pressure, bringing the output to around 174hp @ 6000 rpm.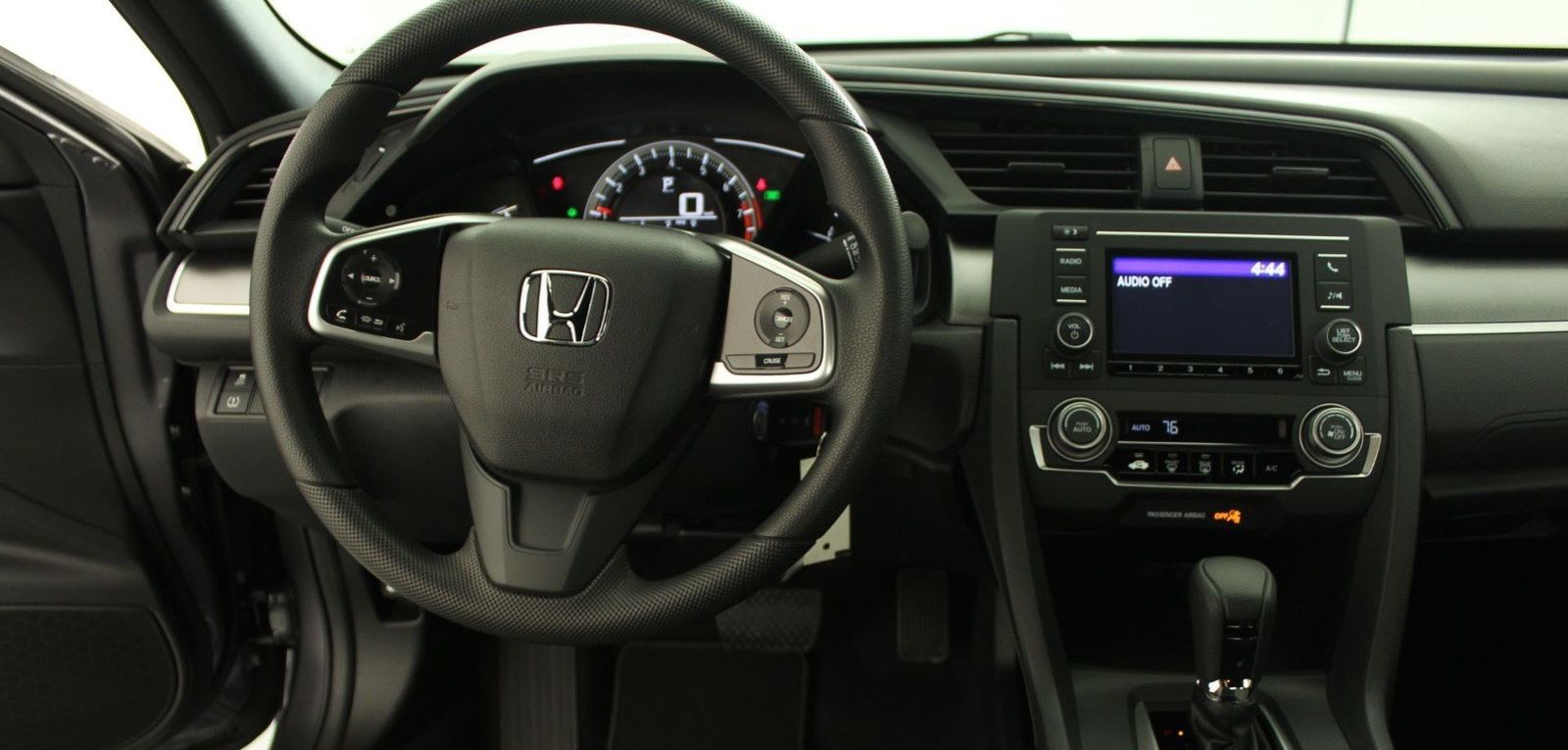 Check out all the 2017 Honda Civic Coupe has to offer drivers.
Features of the Honda Civic Coupe

Some other great mechanical features include an eco assist system, which is a fuel efficiency information system designed to turn you into a more efficient driver, along with a direct injection system which comes with an immobilizer. For those of you who hate mornings which are too hot or too cold, all of our models excluding the LX come with remote engine start.

Luxury wise, you can expect to find some of the latest in automotive technology when researching 2017 Honda Civic Coupe Model Information. Starting with an automatic climate control system, which comes with dual zone settings on select models. To take the climate setting to the next level, some of our models come with heated front seats. To eliminate the need to fiddle with keys, you are entitled to the option of push-button start, which you can find on the LX-P, EX-T and Touring models. To take care of small, annoying problem when you drive, Honda has equipped its models with features that increase your visibility. For example, no need to worry about poor visibility on cold days, since you will have the rear window defroster to help you out. On the other hand, if it is a driver with bright lights that is making things difficult for you, the 2017 Honda Civic Coupe comes with an automatic dimming rearview mirror.


Connectivity of the 2017 Honda Civic Coupe in Bellingham

For those of you who are interested in knowing about audio and connectivity when it comes to 2017 Honda Civic Coupe Model Information, you will not be disappointed. Starting off the Bluetooth HandsFreeLink system, along with streaming audio. For those of you who want the best of the best when it comes to audio systems, then you will be happy to know that several of our models come with a 10 speaker, 450 watt premium sound system, complete with a subwoofer, which means that all of your audio needs will be taken care of. To help you control many of these features, some models come with a 7" high-resolution touchscreen display. One of the most talked topics when it comes to the 2017 Honda Civic Coupe is safety. What you will be pleased to know is that these models are made with an advanced compatibility engineering body structure, which is designed to absorb most of the impact in a collision, thus keeping the driver and passengers safe in the process. On top of that, you are protected by some of the latest airbag technology on the market.

There are still more features for you to discover inside the 2017 Honda Civic Coupe. While reading about them is great, we suggest a test drive for a more real experience. If you are interested in taking one of our models out for a test drive, or simply asking our staff anything regarding vehicles or finance, simply call our front desk at 866-455-8489.


© Copyright Content Motive, 2017.
All Rights Reserved. | Quality content by Content Motive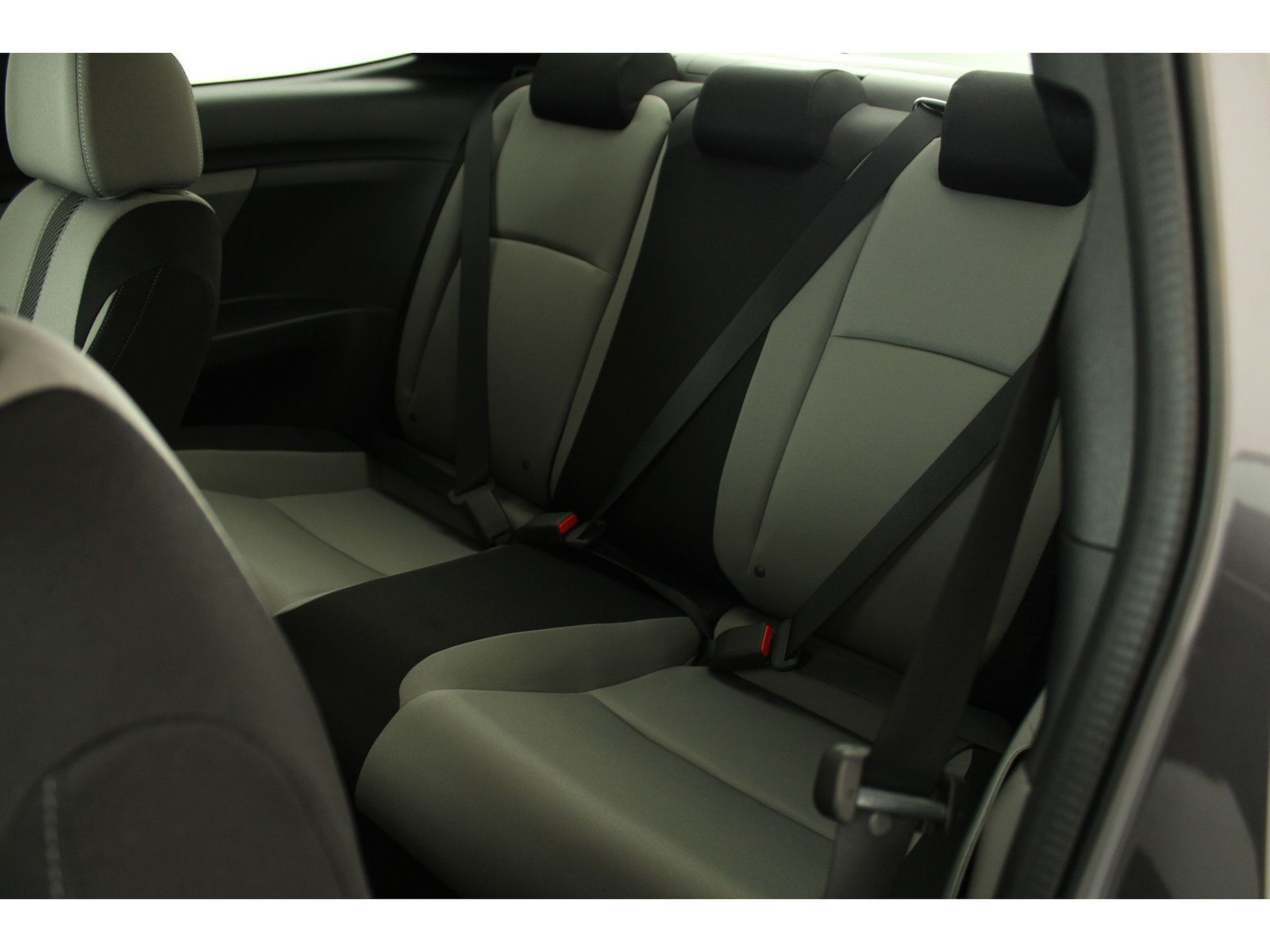 The 2017 Honda Civic Coupe gives passengers plenty of room in the back.