2017 Honda Accord Model Information
If you want to know and understand 2017 Honda Accord Model Information, you can get in touch with Honda of Bellingham, and we will be with you to offer the required details you need and more. After a consultation with us, you will get to realize that the 2017 Honda Accord will appeal to the demands and needs of every customer.


Engine: 2.4L four-cylinder
Horsepower: 185hp
Torque: 181 lb-ft
Transmission: manual
Drivetrain: Front-wheel drive
Inside the 2017 Honda Accord

Whether you keep fuel economy, value, an amazing driving experience or interior space a priority, it goes without saying that the Accord is in a league of its own. Undoubtedly, the vehicle is one of Honda's finest as it excels in every area while at the same time does not compromise a quality driving experience. When you are looking for 2017 Honda Accord Model Information, the interior look and feel of the vehicle should be an important aspect that you should take into consideration when purchasing a vehicle. However, when it comes to the Honda Accord, the interiors are just as spacious as they are comfortable. The cabin offers a good view to the driver, and a roomy environment for passengers. While the doors are large and light, it is easy to get access to the rear seats of the Accord.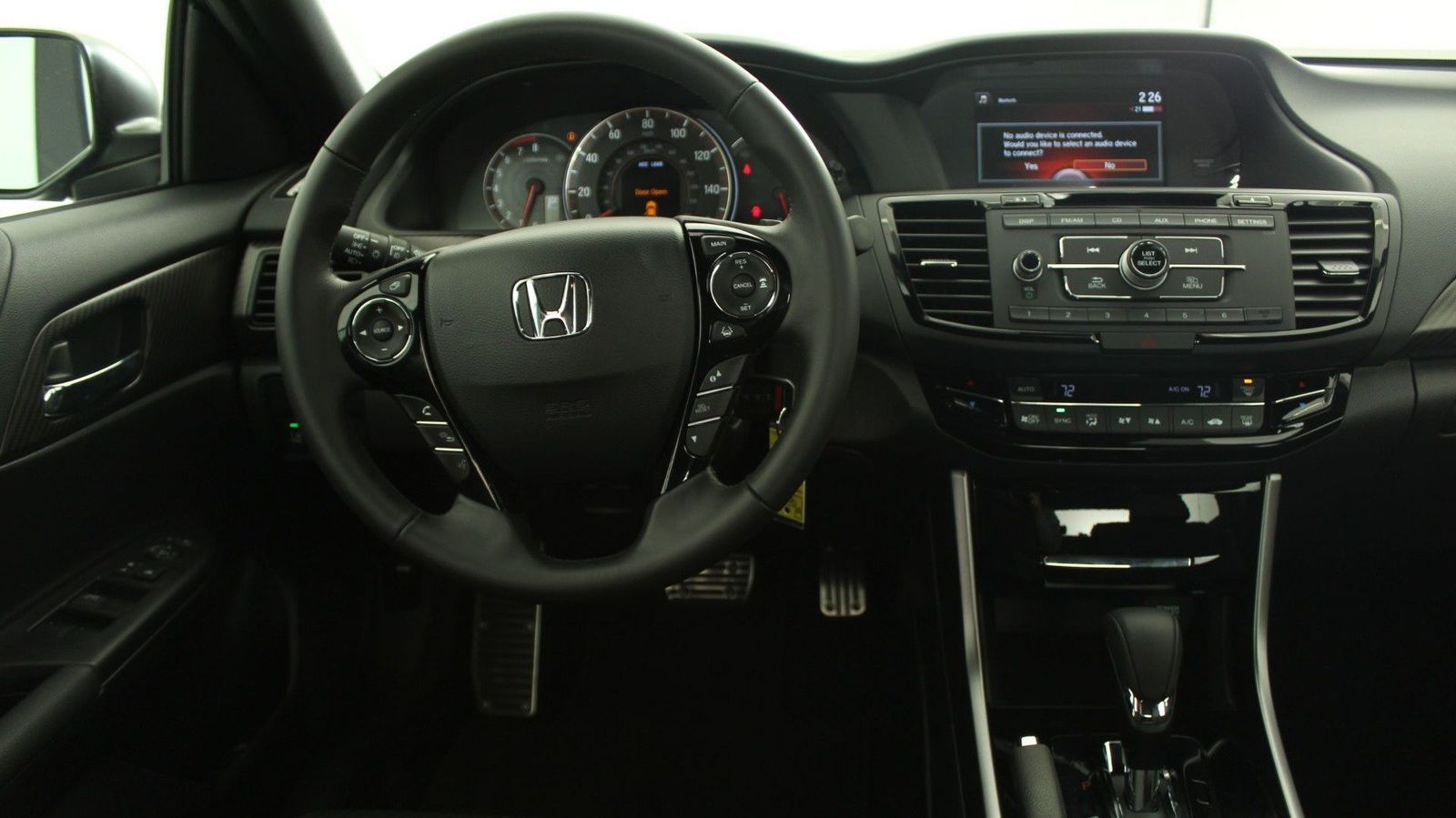 Come see the view from the driver's seat of the 2017 Honda Accord.
Driving the 2017 Accord

The driver's seat is mounted high enough for the driver to be able to view the oncoming traffic or other objects in a better way and the front and rear seats are equipped with ample legroom. The interiors are made of soft-touch materials that ensure optimal comfort even on long road trips. Overall, the latest Accord radiates sufficient sophistication that remains at the highest ranking in the department of style. The 2017 Honda Accord is a top performing family sedan and is quicker than many base model luxury sedans. This is primarily due its acceleration and braking which are among the best.

A deeper look into our 2017 Honda Accord Model Information and you will realize that the four-cylinder engine is paired to a responsive CVT and offers smooth acceleration. While the brake pedal is easy to modulate, the vehicle is hassle-free to drive as the 2.4L engine is capable of generating around 185hp. The Honda Accord maintains its composure when you drive around turns, even if there are mid-corner bumps. If coaxed, the vehicle rotates and pivots through corners; and if you drive ardently, the tires will not simply give up. Steering is light and effortless while fluid in movement, which makes for a smooth and unforced drive. The 2017 Honda Accord is a family sedan that does it all. So, if you are looking for a vehicle that delivers a sporty look but is spacious enough, the latest Honda Accord is one of the finest. Its smart features and stylish appearance certainly offer an excellent mix that cannot be ignored.


Impeccable Refinement of the Accord in Bellingham

The Accord's refinement, comfort, and efficiency are impeccable in their own way. The suspension feels easy, even when you drive over rough roads or on the highway. As a result, this latest offering from Honda provides a comfortable and composed ride. The 2017 Honda Accord Model Information will show you that it terms of utility, the new Accord boasts a 15.5-cubic-foot trunk space that is perfect for small item storage. All trim levels of the latest Honda Accord come with a 60/40 split folding rear seat which provides ample amount of cargo space. The vehicle comes with Honda sensing, which comprises adaptive cruise control, forward collision warning, lane departure warning and automatic emergency braking. Upper trims of the new Accord come with lane watch technology, which tremendously when you want to change lanes. The camera in the passenger side mirror gives you an unobstructed view of the rear in the adjacent lane. Other features include a Bluetooth, dual-zone automatic climate control and even a navigation system that is present in higher-end trim levels.

If you want more 2017 Honda Accord Model Information, you can simply get in touch with our professionals at Honda of Bellingham. You can connect with us at 866-455-8489. We have helped customers in Sedro-Woolley, Mt. Vernon, Ferndale, Anacortes, and Lynden, and we would be happy to be of the same service to you as well.


© Copyright Content Motive, 2017.
All Rights Reserved. | Written by Content Motive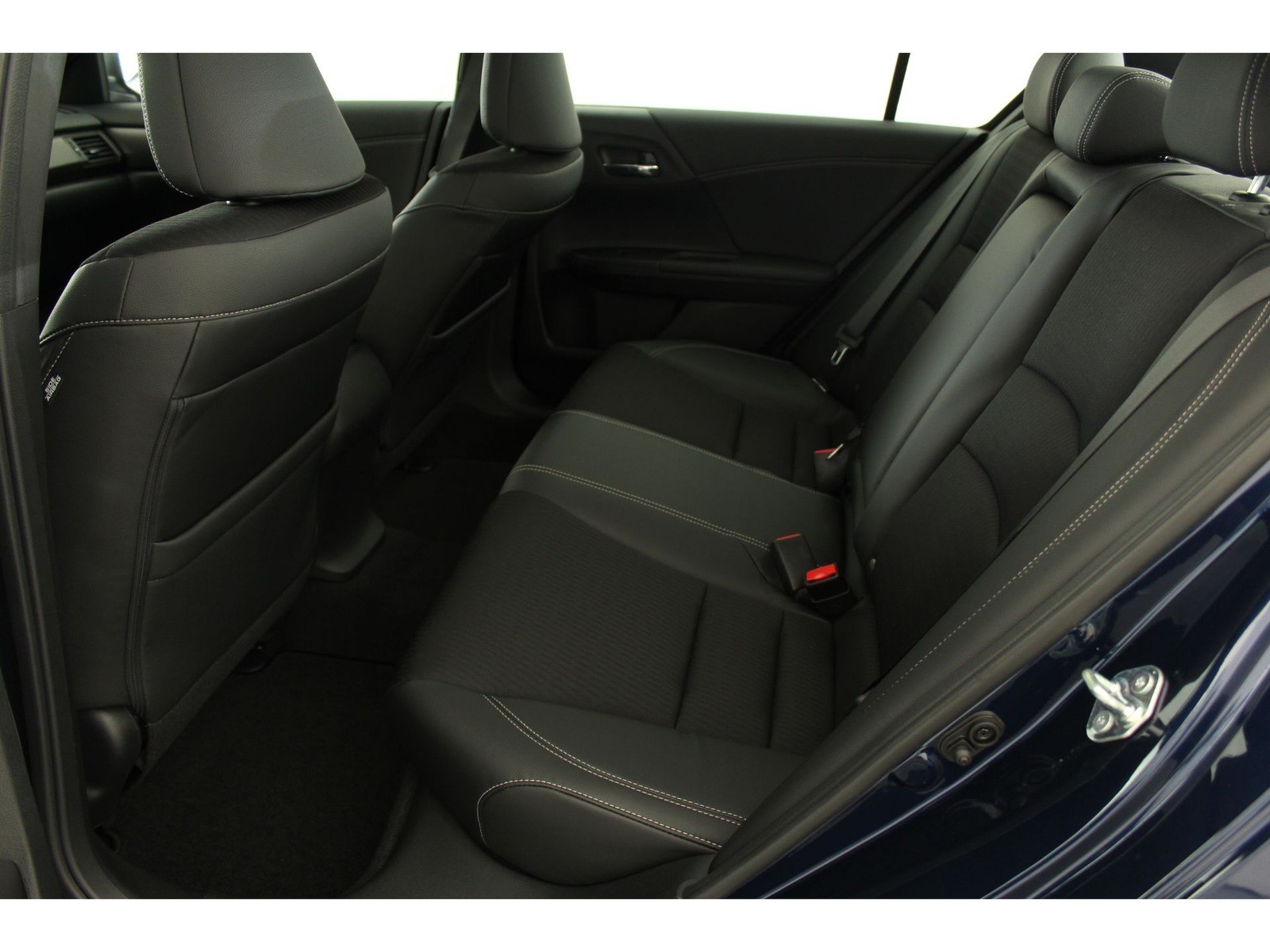 The 2017 Honda Accord offers plenty of leg room.